We are a small breeder located in the Willamette Valley.
We have admired the miniature donkeys for many years. We previously showed Quarter Horses and stood an AQHA Champion stallion for several years. Since 2009 we have specialized in quality Miniature Mediterranean Donkeys. Like the versatile Quarter Horse we specialize in all around donkeys - ones with excellent conformation, great friendly dispositions and the versatility to do it all - halter, in hand classes and driving. We really love and enjoy our donkeys - they make us laugh.
Please give us a call on Bonnie's cell 541-954-7539 and come meet our cute "lildonks". We offer a variety of donkeys for sale.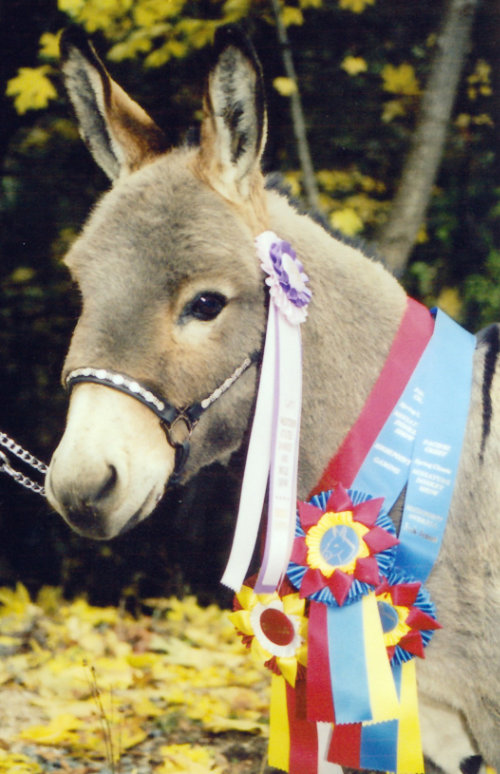 Imagine the perfect pet - imagine the Miniature Donkey.
Miniature donkeys make excellent pets/companions for youth.  The donkeys mission is to give love and they thrive on attention.  This makes them ideal for children.  Not only are they adorable with their long ears and soft noises and long soft coats but they love to be with people, especially children.